consultpr email marketing
consultpr email marketing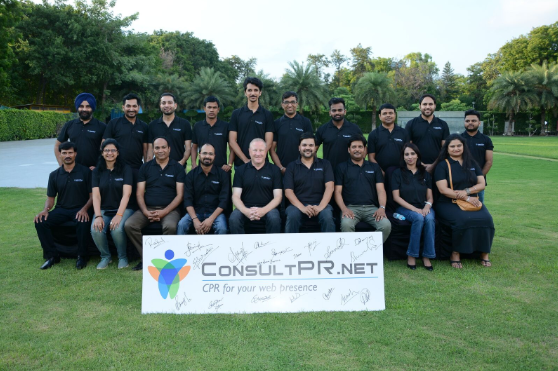 Consult PR's India Staff Retreat With Our CEO David Blotnick
Staff
August 2019
CEO David Blotnick recently visited our India Team and boy was it a memorable trip!
Click here
Digital Marketing Is No Longer About Products, It's About Buying A Better Version Of Yourself
Brianna Wiest
August 2019
Digital marketing today is about self-initiated communities, word-of-mouth trust, micro-influencers, branding through human stories, and messaging that stands for something.
Click here
The Junior Reserve Officers' Training Corps (JROTC), molding the nation's youth since 1964, as was the case with our firm's President
Staff
July 2019
For over 50 years, the JROTC has been molding great citizens, mentors, military servicemen/women, entrepreneurs and future leaders, including Consult PR's very own President, Paul Ramkissoon.
Click here
Google Calendar Went Out For Three Hours And We All Had An Existential Crisis
Scottie Andrew And Brian Ries
July 2019
Google Calendar went out for three hours and we all had an existential crisis. CNN's Scottie Andrew and Brian Ries give us a rundown of what really happened.
Click here
Gain A Competitive Edge With An ADA Compliant Website.
Staff
June 2019
Accessibility is one of the key components of websites today. Let Consult PR help you get compliant and prevent a lawsuit.
Click here
How To Test Your Website For ADA And WCAG Compliance
Peter Boyd
June 2019
Did you know that ADA compliance extends to websites now? Learn more about how the ADA may affect your business and how you can test your website for compliance.
Click here
Importance Of Google Reviews
Staff
May 2019
A positive online reputation is a powerful tool which can be harnessed to grow your business. Here's how and why it's so important in the internet era...
Click here