consultpr email marketing
consultpr email marketing
Meet Our Senior Content Specialist, Madison Munro
Staff
November 2019
A mother, a hard-worker, witty, a wife, sarcastic…there are so many ways to describe our Senior Content Specialist, Madison. In this article, we take a peek into her life, and even discover some secrets!
Click here
Huawei Launches New Operating System, Says It Can 'immediately' Switch From Google Android If Needed
Arjun Kharpal
November 2019
Huawei launches new operating system, says it can 'immediately' switch from Google Android if needed. Huawei's operating system will be called the HongmengOS, known in English as the HarmonyOS, said the CEO of the Chinese tech giant's consumer division, Richard Yu.
Click here
A Blind Man Couldn't Order Pizza From Domino's. The Company Wants The Supreme Court To Say Websites Don't Have To Be Accessible
Tucker Higgins
October 2019
Guillermo Robles, who is blind, is one of an increasing number of Americans with disabilities who are bringing lawsuits under the ADA against businesses they say are discriminating against them by not providing accessible websites.
Click here
Meet Our Creative Senior Web Designer, Jagmohan Singh
Staff
October 2019
The embodiment of a family man with a keen eye for web designing, CPR is proud to introduce our newest Senior Web Designer, Jagmohan Singh.
Click here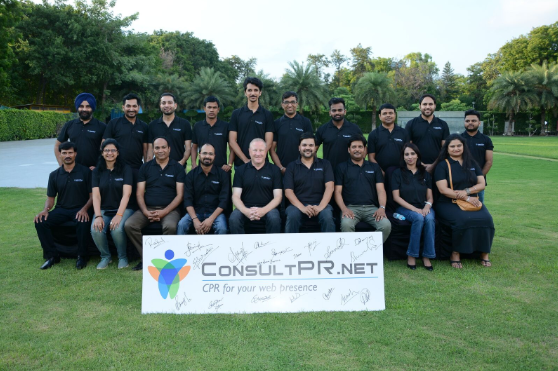 Consult PR's India Staff Retreat With Our CEO David Blotnick
Staff
August 2019
CEO David Blotnick recently visited our India Team and boy was it a memorable trip!
Click here
Digital Marketing Is No Longer About Products, It's About Buying A Better Version Of Yourself
Brianna Wiest
August 2019
Digital marketing today is about self-initiated communities, word-of-mouth trust, micro-influencers, branding through human stories, and messaging that stands for something.
Click here
The Junior Reserve Officers' Training Corps (JROTC), molding the nation's youth since 1964, as was the case with our firm's President
Staff
July 2019
For over 50 years, the JROTC has been molding great citizens, mentors, military servicemen/women, entrepreneurs and future leaders, including Consult PR's very own President, Paul Ramkissoon.
Click here